Saving for Your Vacation
Every year there are friends and family who really want to take a vacation, but they do not have the funds, or they would like to make it debt free. Here are some helpful ways to save for that much needed vacation.
Set up a Dedicated Savings Account
This is a good sign to show that you are serious, and it will ensure that you have the funds when you are ready to book airfare, hotel, car (if needed), and have spending money on your trip. This separate account information should be shared with all who are going on the trip (even kids who get an allowance, so they can contribute to the fund). It is important to do some research on where you would like to go; once the venue is confirmed you can gather information on the costs of the hotel or resort, airfare, etc. If you are traveling internationally, you need to budget the cost of passports for everyone. You also may opt to wait until your trip is close to pick up a debit card from your bank. This will keep you from being tempted to spend from your vacation account.
Set Up Automatic Transfers
Automating your savings is a great way to get to your goal. If you plan to save weekly, here is what the math looks like: $20 per week adds up to $1,040 over the course of a year, and if more than one person is saving the same or close to the same amount it can add up to a wonderful vacation budget. Automate it and forget until you need it.
Team Up
People from the Caribbean have a system called "partner" or "susou" where a group of friends or family commit to paying a certain amount into an account paid to someone called the "banker". Each person is committed to sending the same amount on a previously agreed date every month. This is known as "throwing a hand". This money can add up really fast, and by the end of the year (or whenever your vacation timeline is) you will have enough. This has become much easier with apps like Zelle, Venmo, and Cash App where monies can be transferred to another account in a matter of minutes. Pooling funds allows you to afford nicer vacation destinations, rent transportation together, share the cost of food (if you are not going to an all-inclusive resort), as well as tips and other miscellaneous spending like mementos.
Get Everyone Involved
If you have kids, include them in the planning and let them have a stake in their own vacation. If they get an allowance have them set aside 30% towards vacation. It could also be fun to have everyone save loose change in a jar, count how much there is each week, and go together to the bank at the end of each month to deposit into your vacation fund account. This gets everyone excited and motivated as they see the money grow.
Factor in the Essentials
Traveling abroad? Everyone needs a passport. Factor that cost in. Need new tropical attire? Factor that cost in – swimwear is a vacation essential. Checking luggage? Factor that cost in. Write down everything you can think of that you will spend on and work them into the budget so you are not blindsided by any major expense. Pull out your old suitcases and see if they can take another trip or if you will need new ones. Check to see if anyone has outgrown walking/hiking or water shoes. Budget for travel insurance, especially for international travel.
Sell Something
There are many online stores where you can sell almost anything from home. Look around for sell-able items that you have – special event dresses like those worn to a wedding, prom, or gala, shoes you have only worn once to a special event, clothing in good condition that you no longer wear, furniture, and novelty items. Every bit adds up and that helps to grow your fund. Get kids involved and organize a yard sale in the spring. Donate anything that does not sell to a charitable community organization (possible tax deduction!).
Where to go
There are many options for where you can go on vacation. You may have friends who own a timeshare and you can accompany them by invitation or rent the accommodations from them. With most timeshares you will need to provide your own food so pooling resources definitely will go a long way. Another option is staying at a hotel where there are many restaurants close by to get daily meals. That is where those savings will come in handy because food costs will be a major expense. Another option is to stay at an all-inclusive resort where once you pay the upfront costs, you don't need to spend anything out of pocket for food, drinks, and some amenities like their spa. There may also be some activities that you will have to pay for such as going scuba diving, parasailing, or horseback riding in the ocean. Saving for an all-inclusive resort may take a while longer because they tend to be pricey; however, if you pay for accommodations and food beforehand, the other expenses are airfare, if you are flying, or a car and gas if you are driving to your destination.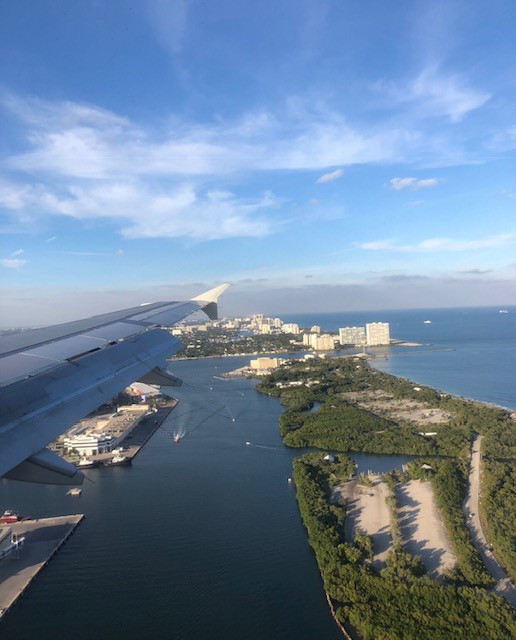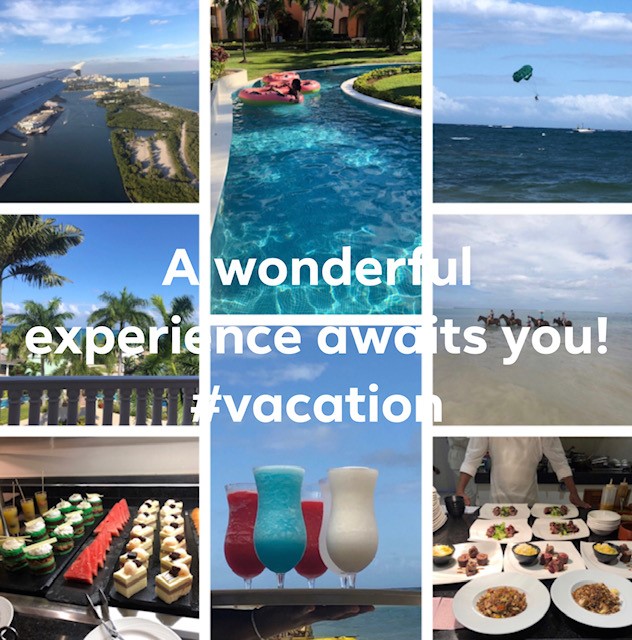 In 10 months you can be enjoying that much needed vacation with family and friends and making new and long-lasting memories!
Be Prepared – Tips to stay safe this winter
LiveLoveTacoma.com
Winter storms and cold temperatures can be hazardous. Stay safe and healthy by planning ahead. Prepare your home and cars. Prepare for power outages and outdoor activity. Check on older adults.
Although winter comes as no surprise, many of us are not ready for its arrival. If you are prepared for the hazards of winter, you will be more likely to stay safe and healthy when temperatures start to fall.
Take These Steps to Prepare Your Home
Many people prefer to remain indoors in the winter, but staying inside is no guarantee of safety. Take these steps to keep your home safe and warm during the winter months.
Winterize your home.

Install weather stripping, insulation, and storm windows.
Insulate water lines that run along exterior walls.
Clean out gutters and repair roof leaks.

Check your heating systems.

Have your heating system serviced professionally to make sure that it is clean, working properly, and ventilated to the outside.
Inspect and clean fireplaces and chimneys.
Install smoke detectors. Test batteries monthly and replace them twice a year.
Have a safe alternate heating source and alternate fuels available.
Prevent carbon monoxide (CO) emergencies.

Install a CO detector to alert you of the presence of the deadly, odorless, colorless gas. Check batteries when you change your clocks in the fall and spring.
Learn symptoms of CO poisoning: headache, dizziness, weakness, upset stomach, vomiting, chest pain, and confusion. If you experience any of these symptoms leave your home immediately.
Wear appropriate outdoor clothing: layers of light, warm clothing; mittens; hats; scarves; and waterproof boots.
Work slowly when doing outside chores.
When planning travel, be aware of current and forecast weather conditions.
Be ready to check on family and neighbors who are especially at risk from cold and wet weather hazards.
Don't Forget to Prepare Your Car
Get your car ready for cold weather use before winter arrives.
Service the radiator and maintain antifreeze level; check tire tread or, if necessary, replace tires with all-weather or snow tires.

Keep gas tank full to avoid ice in the tank and fuel lines.
Use a wintertime formula in your windshield washer.
Prepare a winter emergency kit to keep in your car in case you become stranded. The kit should include:

cell phone, portable charger, and extra batteries;
blankets;
food and water;
booster cables, flares, tire pump, and a bag of sand or cat litter (for traction);
compass and maps;
flashlight, battery-powered radio, and extra batteries;
first-aid kit; and
plastic bags (for sanitation).
Prepare in Advance for Emergencies
Be prepared for weather-related emergencies, including power outages.
Stock food that needs no cooking or refrigeration and water stored in clean containers.
Ensure that your cell phone is fully charged.
When planning travel, be aware of current and forecast weather conditions.
Keep an up-to-date emergency kit, including:

Battery-operated devices, such as a flashlight, a National Oceanic and Atmospheric Administration (NOAA) Weather Radio, and lamps;
extra batteries;
first-aid kit and extra medicine;
baby items; and
cat litter or sand for icy walkways.

Protect your family from carbon monoxide.

Keep grills, camp stoves, and generators out of the house, basement and garage.
Locate generators at least 20 feet from the house.
Leave your home immediately if the CO detector sounds, and call 911.
Take These Precautions Outdoors
Many people spend time outdoors in the winter working, traveling, or enjoying winter sports. Outdoor activities can expose you to several safety hazards, but you can take these steps to prepare for them:
Wear appropriate outdoor clothing: wear a tightly woven, preferably wind-resistant coat or jacket; inner layers of light, warm clothing; mittens; hats; scarves; and waterproof boots.
Sprinkle cat litter or sand on icy patches.
Learn safety precautions to follow when outdoors.

Work slowly when doing outside chores.
Take a buddy and an emergency kit when you are participating in outdoor recreation.
Carry a cell phone.
Do This When You Plan to Travel
When planning travel, be aware of current and forecast weather conditions.
Avoid traveling when the weather service has issued advisories.
If you must travel, inform a friend or relative of your proposed route and expected time of arrival.
Follow these safety rules if you become stranded in your car.

Stay with your car unless safety is no more than 100 yards away, but continue to move arms and legs.
Stay visible by putting bright cloth on the antenna, turning on the inside overhead light (when engine is running), and raising the hood when snow stops falling.
Run the engine and heater only 10 minutes every hour.
Keep a downwind window open.
Make sure the tailpipe is not blocked – this is VERY important!
Above all, be ready to check on family and neighbors who are especially at risk from cold weather hazards: young children, older adults, and the chronically ill. If you have pets, bring them inside. If you cannot bring them inside, provide adequate, warm shelter and unfrozen water to drink.
No one can stop the onset of winter. However, if you follow these suggestions, you will be ready for it when it comes!
Happy holidays to you and your family!
Realtor Sharon
Adapted from the CDC emergency page.
Posted on December 10, 2016 at 8:23 am
Sharon Chambers-Gordon
Posted in
Tips & Tricks
I am sharing Financial expert Ruth Hayden's tips for staying on budget and how to have a happy and successful holiday season that won't drain your bank accounts.
Control your spending, control your stress
When you feel you have control in an area of your life, your stress goes down and you can think clearly again, said Hayden.
When you control your spending, and don't go overboard on gifts you can avoid that stress of impeding debt and bills.
That's why it's crucial to make a spending plan.
The dreaded budget, or spending plan
As un-jolly as it sounds, you need a spending plan to make it through the holidays and experience the new year without empty pockets.
You have to make a spending plan a positive experience.
"If it's all about feeling deprived, feeling like you can't show love, you won't do it," said Hayden.
If you set a limit for spending on the holidays, stay within that limit and get creative on other ways to show love you'll have a more positive experience.
"(You) can go into January free, and clear and have a wonderful holiday."
Ways to stick to that plan include setting aside money throughout the year and using that as your budget for presents, buying presents after Christmas for the following year and reminding yourself that the holidays aren't just about presents.
Remember, it's about the experience, not the gifts
Your niece probably won't remember what you get her this year, but she will remember baking cookies with you, said Hayden.
Make sure that, instead of worrying about spending money you spend time with your loved ones.
"You start with the meaning, what do we want this season to be like," said Hayden.
Practice, and you can have a successful budget all year
Use the holiday season as a practice budget.
Set up a spending plan to stick to this holiday season. If it's successful, apply it to all aspects of your financial life.
"If you can do it with this holiday, honest to goodness, you can do it with anything," said Hayden.
Posted on November 26, 2016 at 3:08 am
Sharon Chambers-Gordon
Posted in
Tips & Tricks