Saving for Your Vacation
Every year there are friends and family who really want to take a vacation, but they do not have the funds, or they would like to make it debt free. Here are some helpful ways to save for that much needed vacation.
Set up a Dedicated Savings Account
This is a good sign to show that you are serious, and it will ensure that you have the funds when you are ready to book airfare, hotel, car (if needed), and have spending money on your trip. This separate account information should be shared with all who are going on the trip (even kids who get an allowance, so they can contribute to the fund). It is important to do some research on where you would like to go; once the venue is confirmed you can gather information on the costs of the hotel or resort, airfare, etc. If you are traveling internationally, you need to budget the cost of passports for everyone. You also may opt to wait until your trip is close to pick up a debit card from your bank. This will keep you from being tempted to spend from your vacation account.
Set Up Automatic Transfers
Automating your savings is a great way to get to your goal. If you plan to save weekly, here is what the math looks like: $20 per week adds up to $1,040 over the course of a year, and if more than one person is saving the same or close to the same amount it can add up to a wonderful vacation budget. Automate it and forget until you need it.
Team Up
People from the Caribbean have a system called "partner" or "susou" where a group of friends or family commit to paying a certain amount into an account paid to someone called the "banker". Each person is committed to sending the same amount on a previously agreed date every month. This is known as "throwing a hand". This money can add up really fast, and by the end of the year (or whenever your vacation timeline is) you will have enough. This has become much easier with apps like Zelle, Venmo, and Cash App where monies can be transferred to another account in a matter of minutes. Pooling funds allows you to afford nicer vacation destinations, rent transportation together, share the cost of food (if you are not going to an all-inclusive resort), as well as tips and other miscellaneous spending like mementos.
Get Everyone Involved
If you have kids, include them in the planning and let them have a stake in their own vacation. If they get an allowance have them set aside 30% towards vacation. It could also be fun to have everyone save loose change in a jar, count how much there is each week, and go together to the bank at the end of each month to deposit into your vacation fund account. This gets everyone excited and motivated as they see the money grow.
Factor in the Essentials
Traveling abroad? Everyone needs a passport. Factor that cost in. Need new tropical attire? Factor that cost in – swimwear is a vacation essential. Checking luggage? Factor that cost in. Write down everything you can think of that you will spend on and work them into the budget so you are not blindsided by any major expense. Pull out your old suitcases and see if they can take another trip or if you will need new ones. Check to see if anyone has outgrown walking/hiking or water shoes. Budget for travel insurance, especially for international travel.
Sell Something
There are many online stores where you can sell almost anything from home. Look around for sell-able items that you have – special event dresses like those worn to a wedding, prom, or gala, shoes you have only worn once to a special event, clothing in good condition that you no longer wear, furniture, and novelty items. Every bit adds up and that helps to grow your fund. Get kids involved and organize a yard sale in the spring. Donate anything that does not sell to a charitable community organization (possible tax deduction!).
Where to go
There are many options for where you can go on vacation. You may have friends who own a timeshare and you can accompany them by invitation or rent the accommodations from them. With most timeshares you will need to provide your own food so pooling resources definitely will go a long way. Another option is staying at a hotel where there are many restaurants close by to get daily meals. That is where those savings will come in handy because food costs will be a major expense. Another option is to stay at an all-inclusive resort where once you pay the upfront costs, you don't need to spend anything out of pocket for food, drinks, and some amenities like their spa. There may also be some activities that you will have to pay for such as going scuba diving, parasailing, or horseback riding in the ocean. Saving for an all-inclusive resort may take a while longer because they tend to be pricey; however, if you pay for accommodations and food beforehand, the other expenses are airfare, if you are flying, or a car and gas if you are driving to your destination.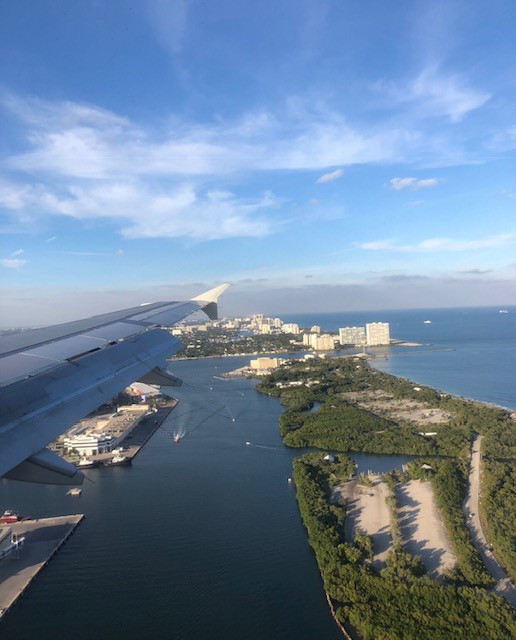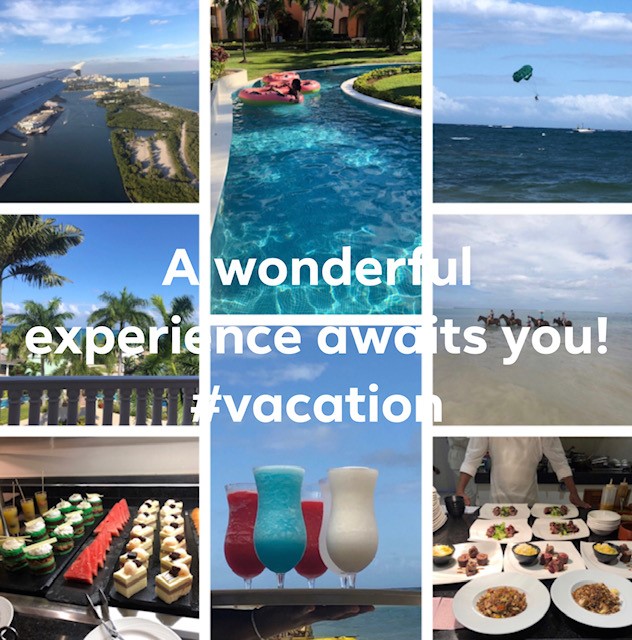 In 10 months you can be enjoying that much needed vacation with family and friends and making new and long-lasting memories!