An opportunity like this doesn't present itself very often—this Old Town condo with a townhouse-style layout shows off easy living with unobstructed views of Commencement Bay and beyond! The 945-square-foot layout includes 1 bedroom, 2 baths, and well-appointed living spaces that make it easy to entertain with ease. Not only can you enjoy stunning views from both levels of this condo, but you even have 2 balconies that offer even more opportunity to take advantage of this haven's idyllic setting! Located at 2006 N 30th St 12 Tacoma, WA 98403 and merely steps from parks, restaurants, shopping, Ruston Way and more, this condo is listed for $424,950.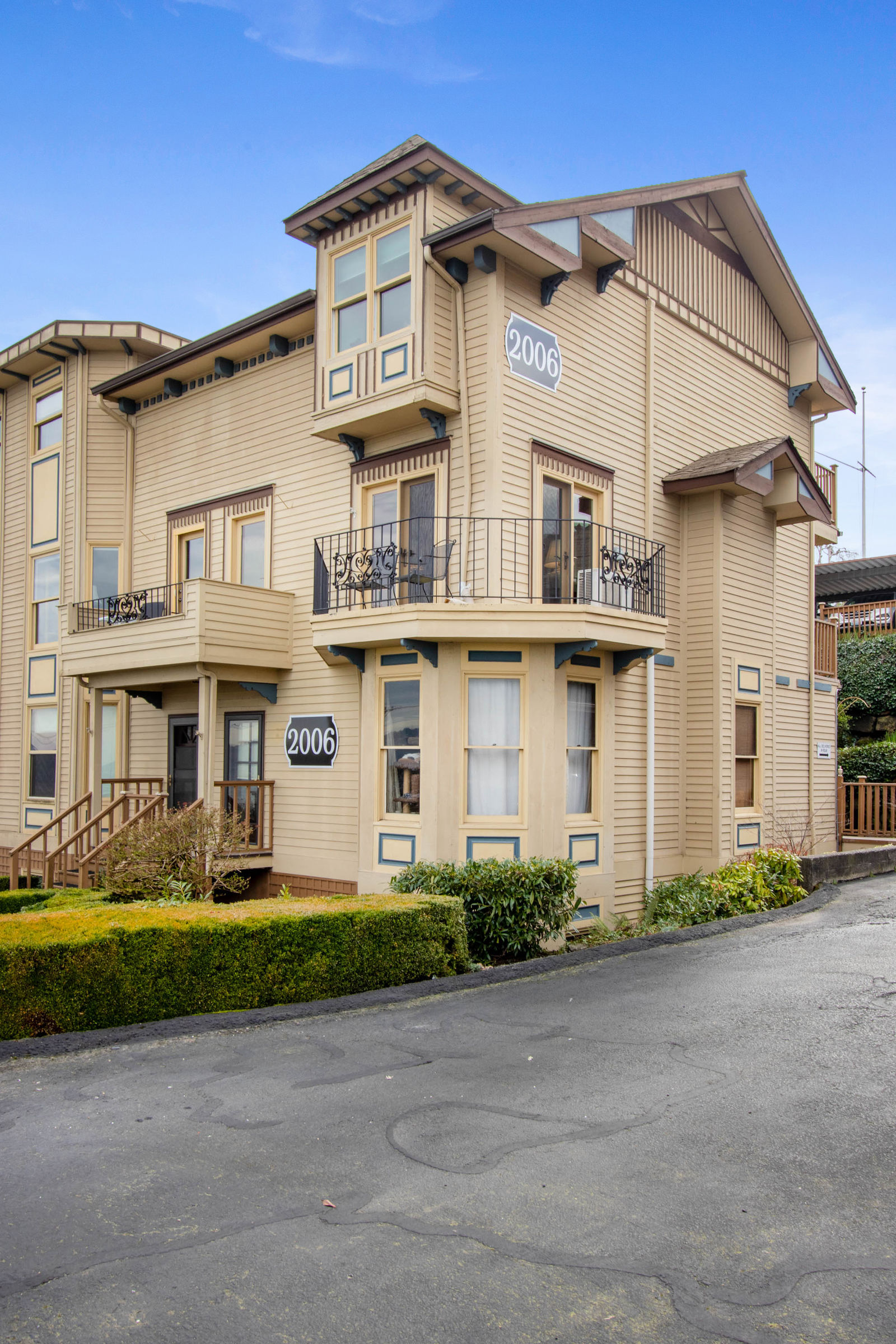 This treasure's eye-catching exterior is a delight to arrive home to, and the exquisite accents hint at the rich history of Tacoma's iconic Old Town neighborhood. As soon as you step inside this residence, the inviting scene envelopes you in a wonderfully timeless atmosphere characterized by a tasteful blend of classic design and contemporary elements.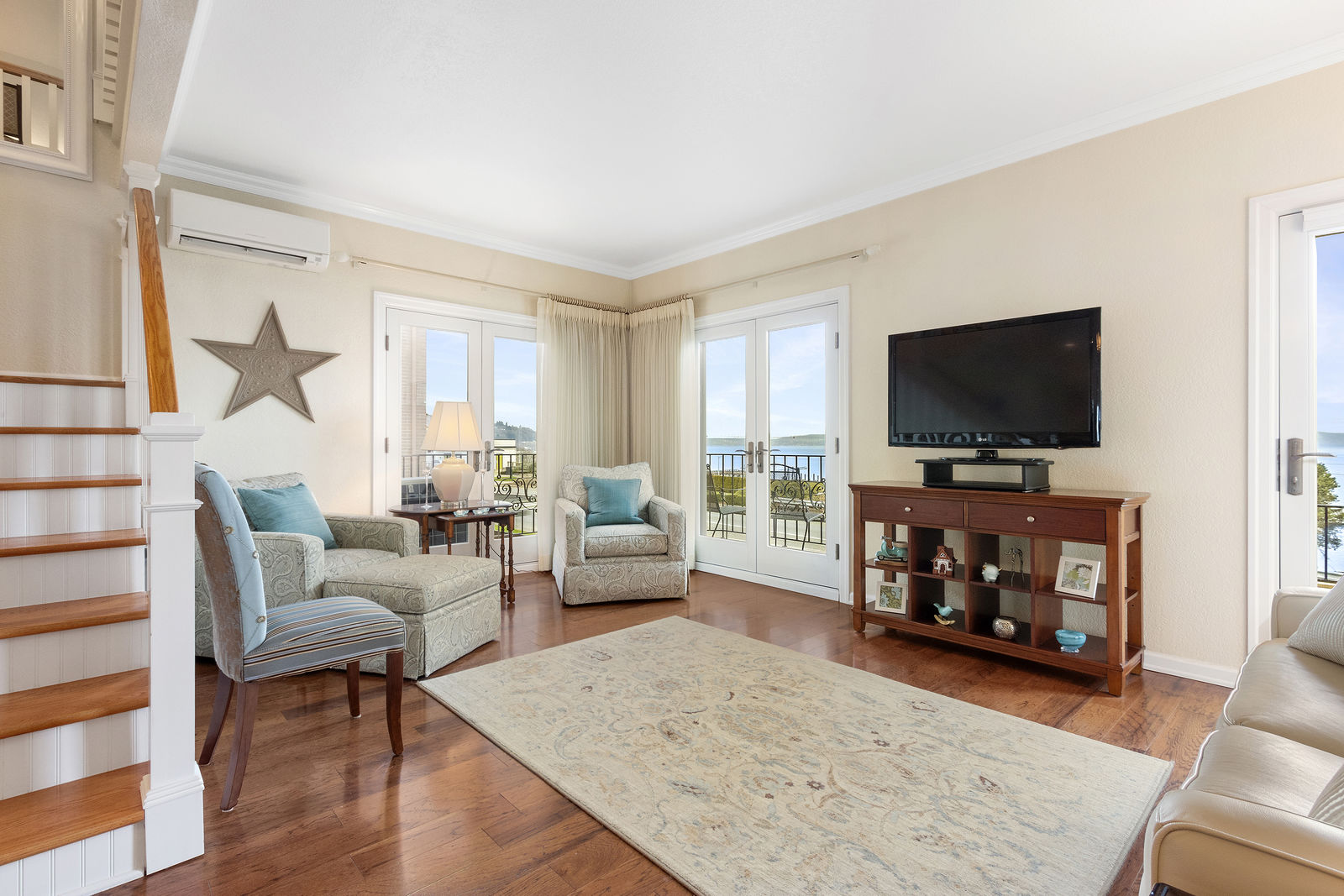 Shimmering hardwood floors and crisp white millwork infuse the open-concept living area with elegance, and your living space just expands thanks to French doors that lead out onto the balcony. Sunbathe on a warm summer's day, sip your morning cup of coffee while you rejuvenate out in the fresh air, and catch up with friends as you enjoy front row seats to one of the Pacific Northwest's most incredible views! When things heat up over the summer, retreat inside to enjoy refreshing A/C (and heat during the winter). Ultimate comfort is yours!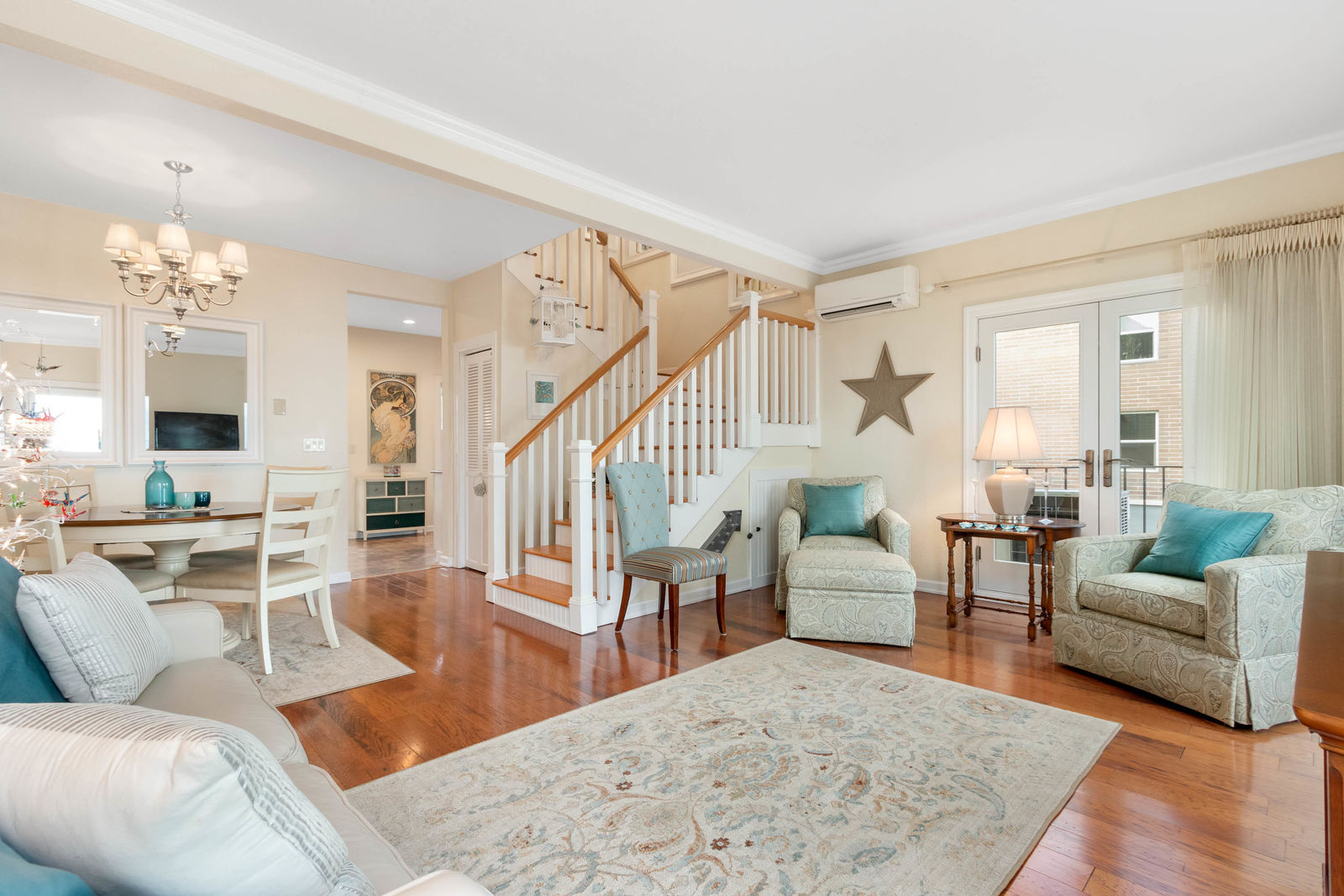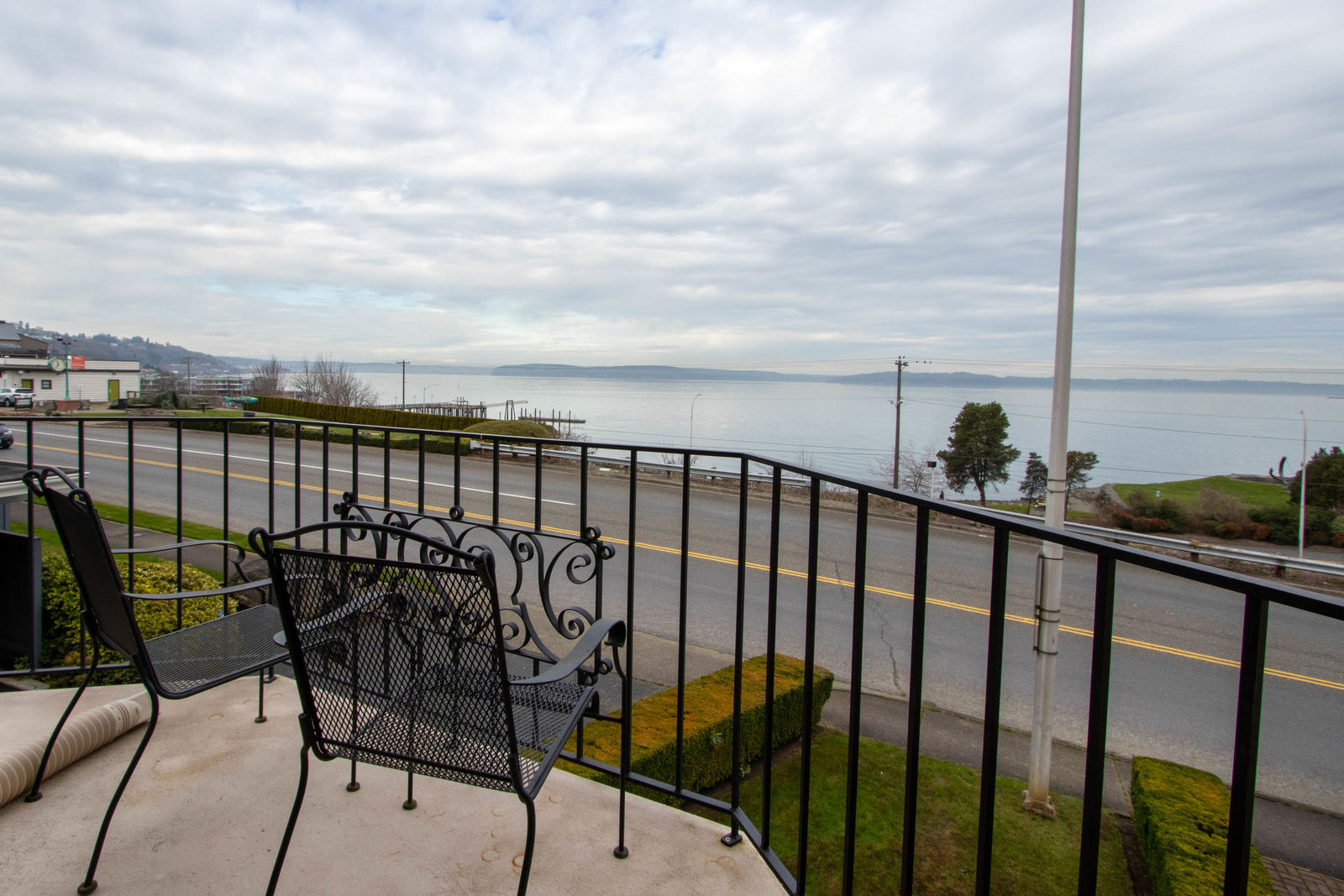 From the living room, the layout seamlessly flows into the charming dining space, and the kitchen is right around the corner. Top-notch efficiency and magazine-inspired style ensure that time spent meal prepping is a joy. Granite counters, custom cabinetry, stainless steel appliances, and thoughtful design elements (like a backsplash that shines with style!) are all wrapped up into this delicious package.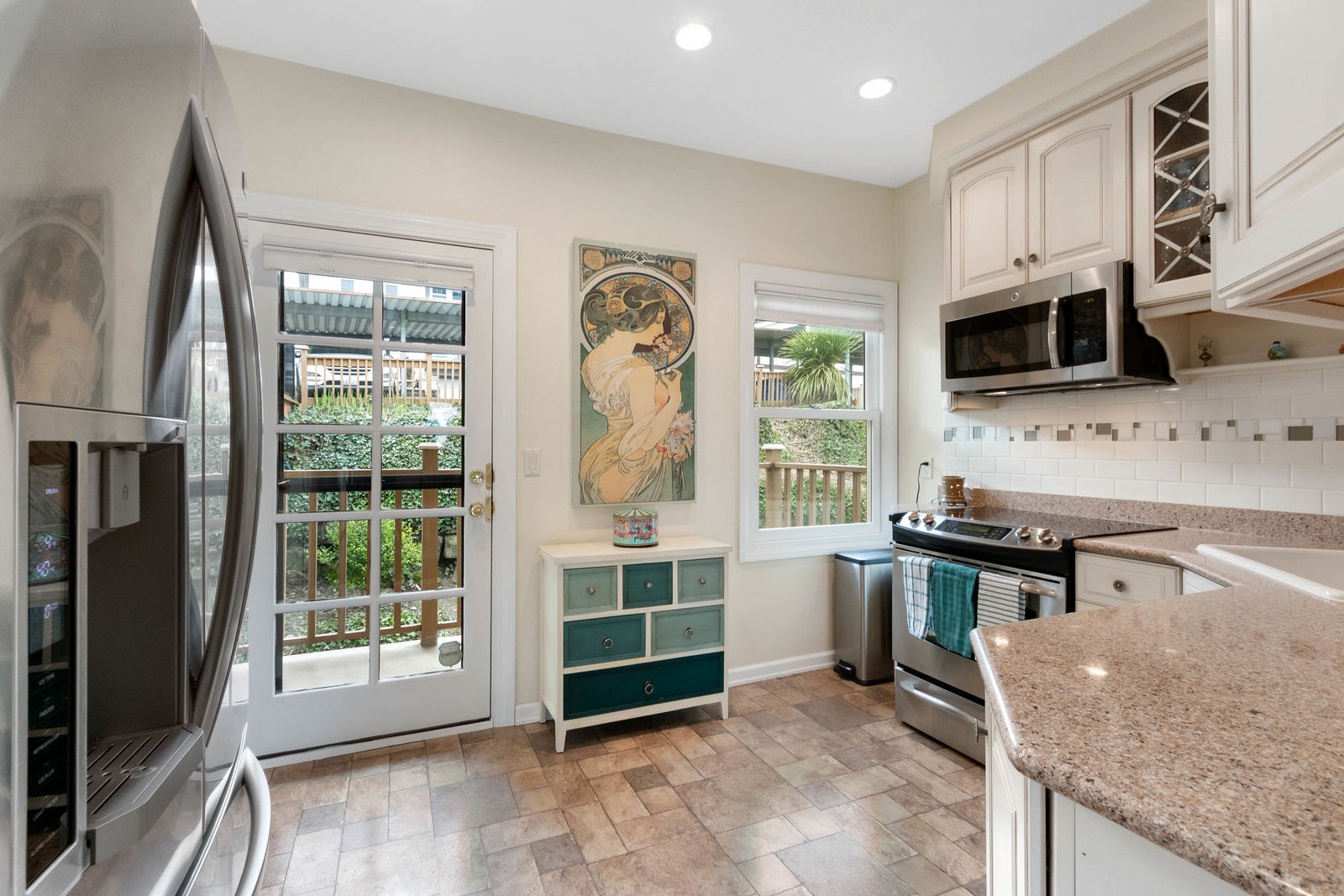 When it's time to unwind, head upstairs to find the spacious bedroom. There's plenty of room for a sitting area and desk, and you can snuggle up in bed with views of the Puget Sound right out your window! A neat barn door slides open to reveal the ensuite bath, closet space, and laundry area (you don't have to worry about hauling loads of laundry up and down the stairs!), and you also have outdoor access from here as well. Even more storage space can be found under the stairs and in the attic.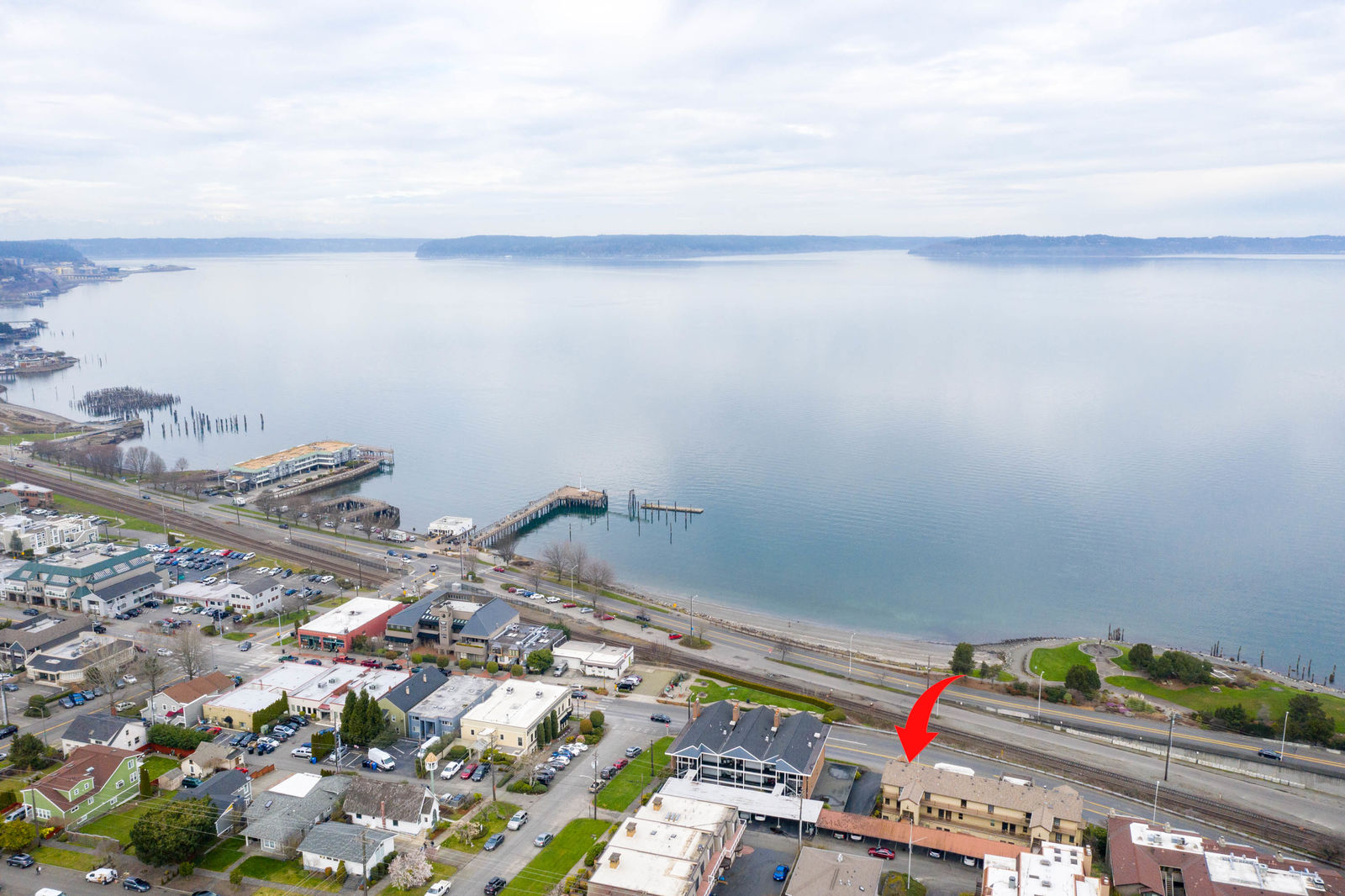 Living in Tacoma's Old Town Neighborhood
At 2006 N 30th St 12 Tacoma, WA 98403, you're in a highly desired North Tacoma neighborhood with outdoor opportunities and city convenience right at your fingertips. Ruston Way is 0.2 miles away (and much closer as the crow flies), making it easy to head to Jack Hyde Park on the waterfront or explore the Ruston Way path, a paved trail that runs all the way past Point Ruston to Dune Peninsula and Point Defiance. Along the way, you'll pass by iconic Tacoma dining, including destination restaurants like Harbor Lights, C.I. Shenanigans, RAM, Katie Downs, Duke's Seafood, Lobster Shop, and more. You also have easy access to plenty of options along North 30th Street—places like The Spar, Starbucks, Ginkgo Forest Winery, Anthem Coffee & Tea, Old Town Park (home to the Job Carr Cabin Museum) and more are all right here. 
This particular location also gives you easy access to the rest of North Tacoma and Downtown, and getting around the city and region is easy from here. You can hop on Schuster Parkway and be on Interstate 705, Interstate 5, and Highway 16 in under 5 minutes. The Tacoma Sounder Station is only a 6-minute drive away (or a 23-minute bus ride away—yes, there's a direct bus from this condo!), making it easy to hop on the Sounder Train straight into Downtown Seattle. 
Interested in learning more? Click here to view the full listing! You can also contact REALTOR® Sharon Chambers-Gordon online here or give her a call/text at (253) 970-4049.