This extraordinary retreat is tucked away in Longbranch on 8.3 picturesque acres, presenting a truly rare opportunity! Featuring a palatial 3,556-square-foot layout with 4 bedrooms (which includes 2 master suites), 4 baths, open-concept living spaces, and even guest suite potential on the lower level (complete with its own separate entrance and kitchenette), this Pacific Northwest gem presents timeless style and premium amenities at every turn. Located at 18806 71st St Ct SW Longbranch, WA 98351 and just 7 minutes from the Longbranch Marina, this 2000-built dream home is listed for $599,000.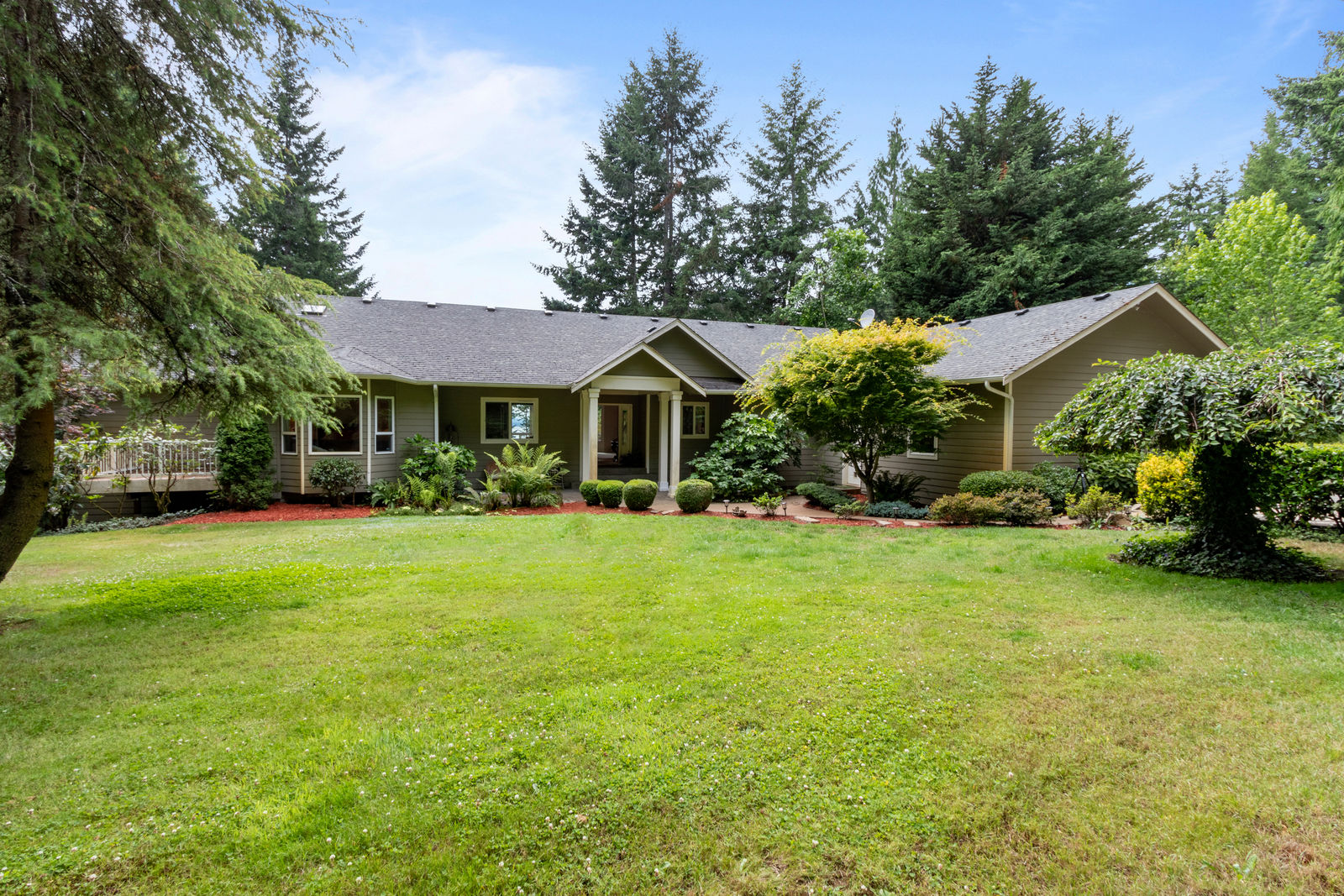 Nestled in a park-like setting that offers views of the water and mountains, this lovingly maintained gem is truly a joy to arrive home to each and every time. Classic design is framed by mature landscaping and a lush natural setting, and the column-accented entryway offers a memorable first impression. This home's welcoming layout unfolds to reveal an open and inviting scene that makes it easy to spend time with loved ones in, and abundant natural light contributes to the cheerful, rejuvenating feel of the space. The main living area boasts huge picture windows, a see-through fireplace, and ample room to transform with your own cherished furniture and decor.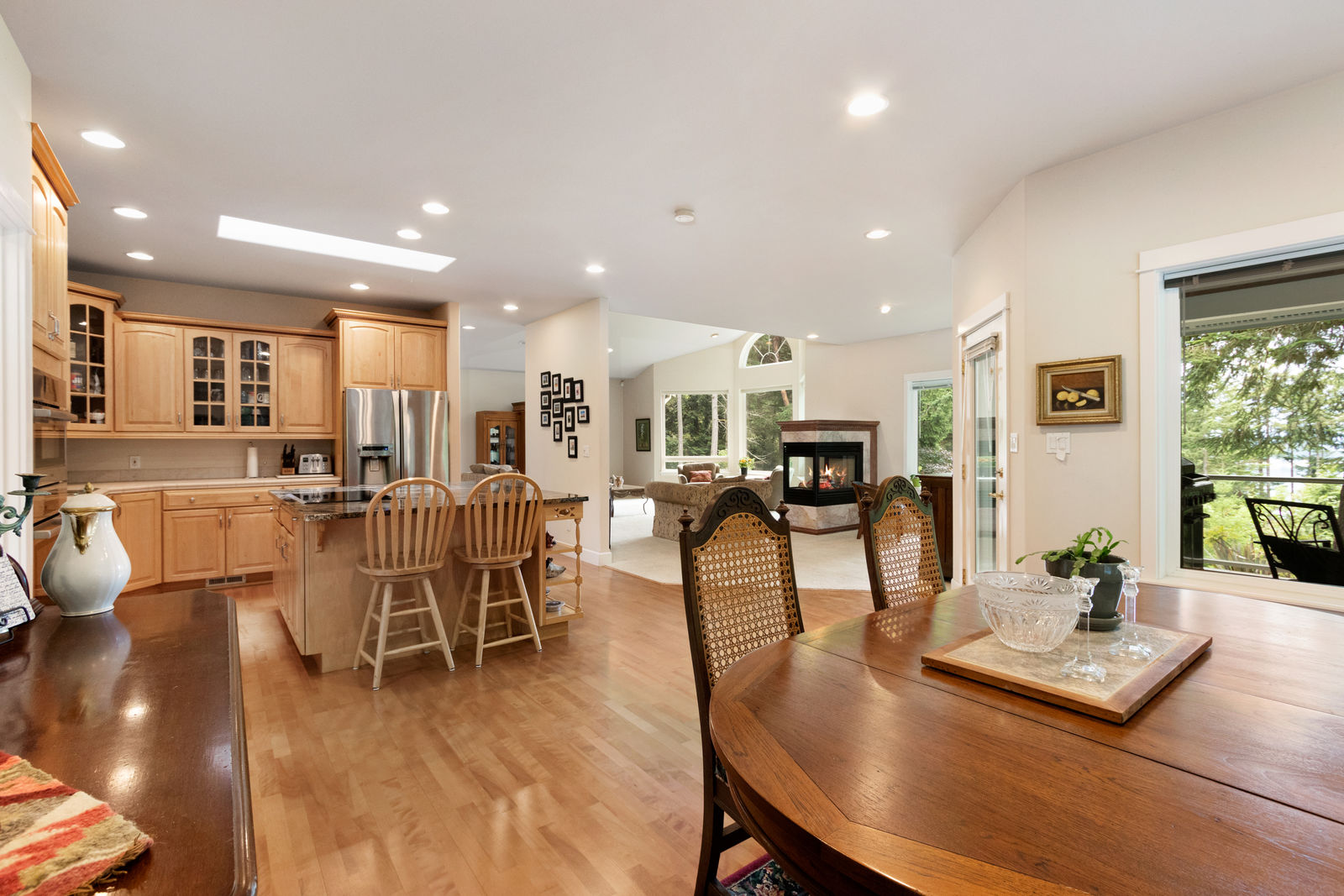 The layout flows right into the dining area and kitchen, a well-appointed haven of both fashion and function. A huge granite island is the perfect space to gather around when you're entertaining guests, and the large counters promise ample meal prep space! In addition to handsome cabinetry that offers easy access to kitchen essentials, a walk-in pantry provides even more expertly designed space to stay organized in.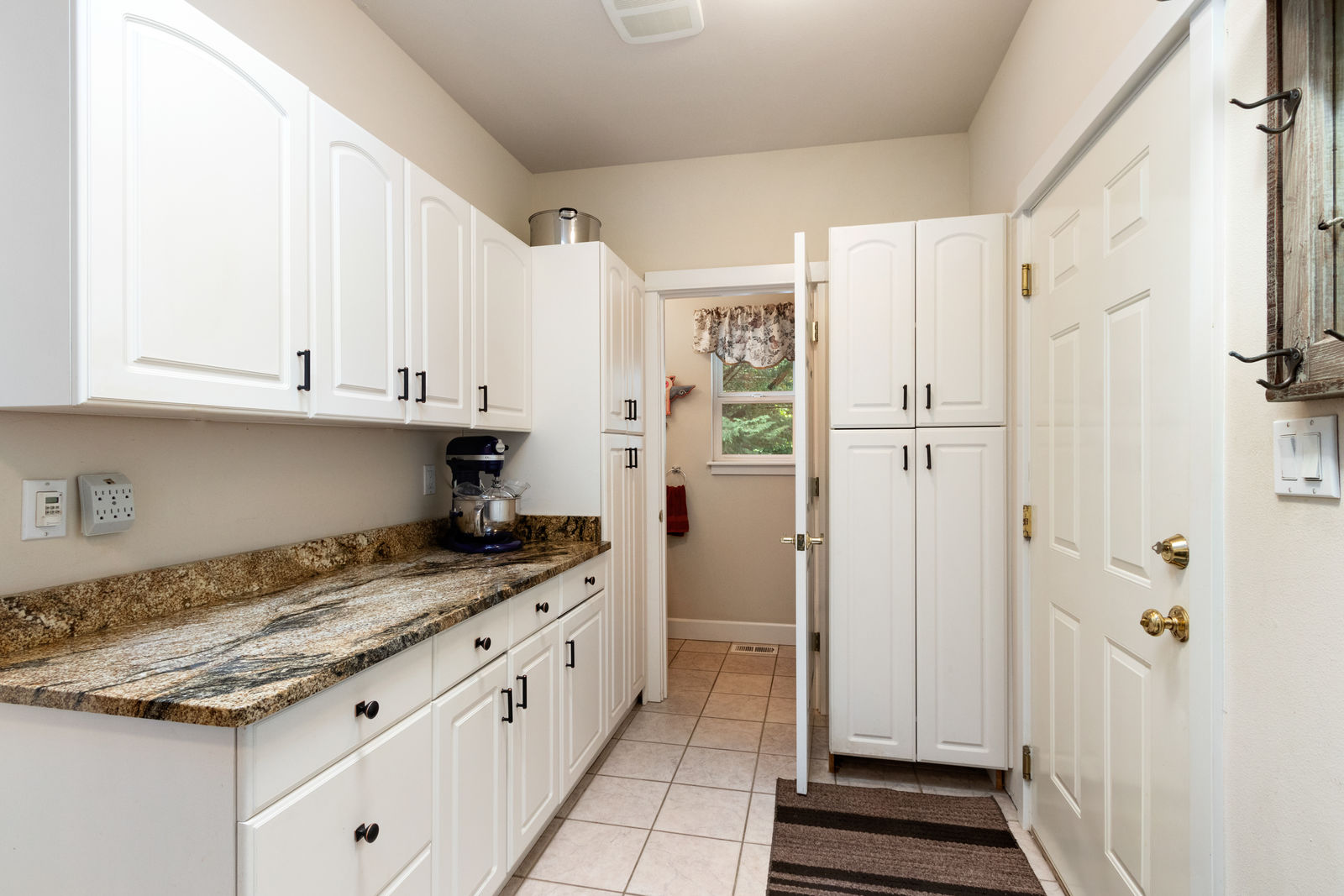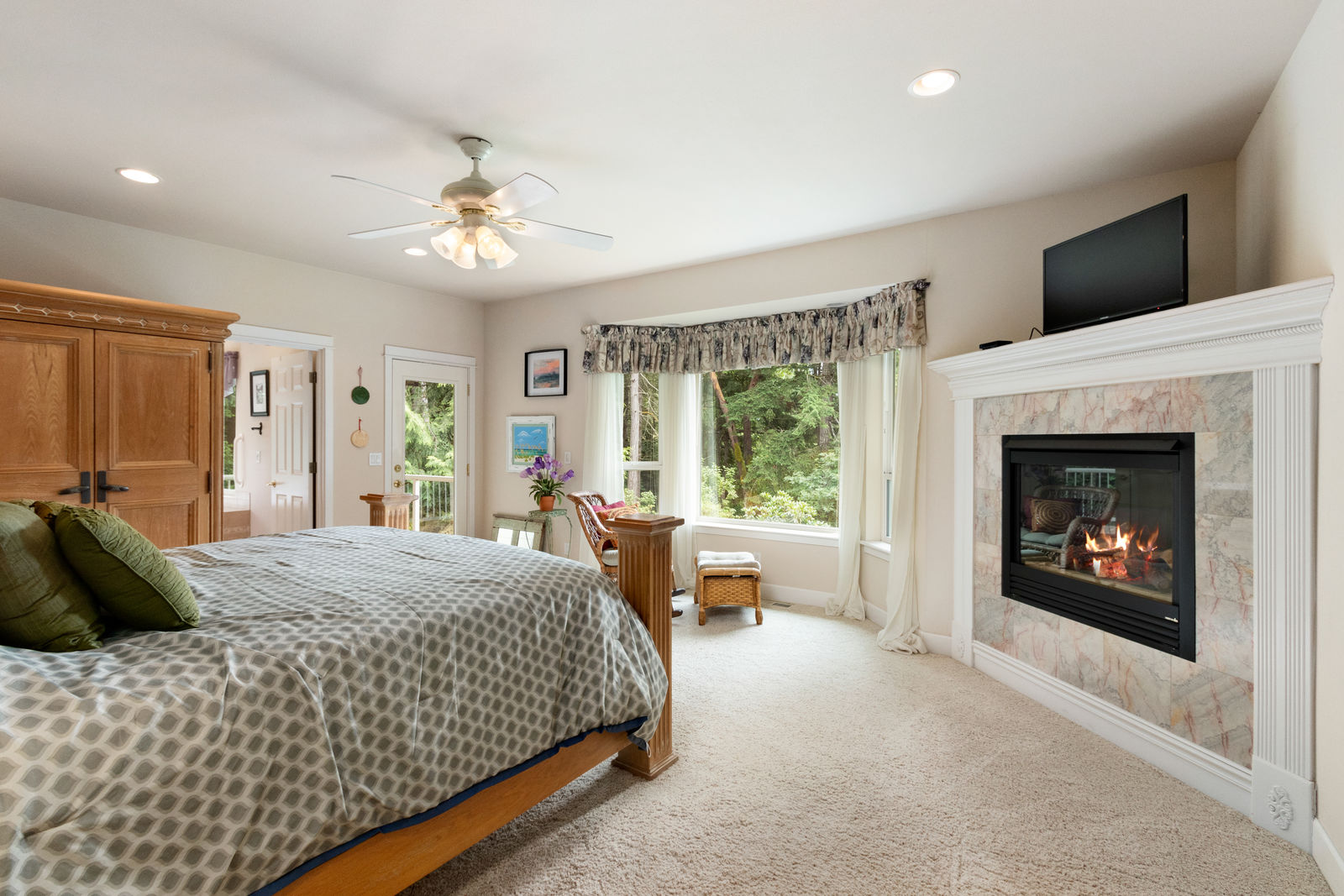 The main level includes a master suite, and this resort-worthy retreat is the epitome of luxury! Enjoy snuggling up in bed with tranquil views of nature and a cozy fire roaring in the fireplace, and you even have access to your very own deck. An ensuite bath is also at your fingertips, and here, the corner soaking tub is a definite highlight! Each additional bedroom offers loved ones and guests alike luxurious privacy, and the lower level features the 2nd master suite (complete with its own bath that boasts heated floors and a heated towel rack!). The lower level also has its own kitchenette and a family room with a separate entrance, offering you wonderful flexibility in use.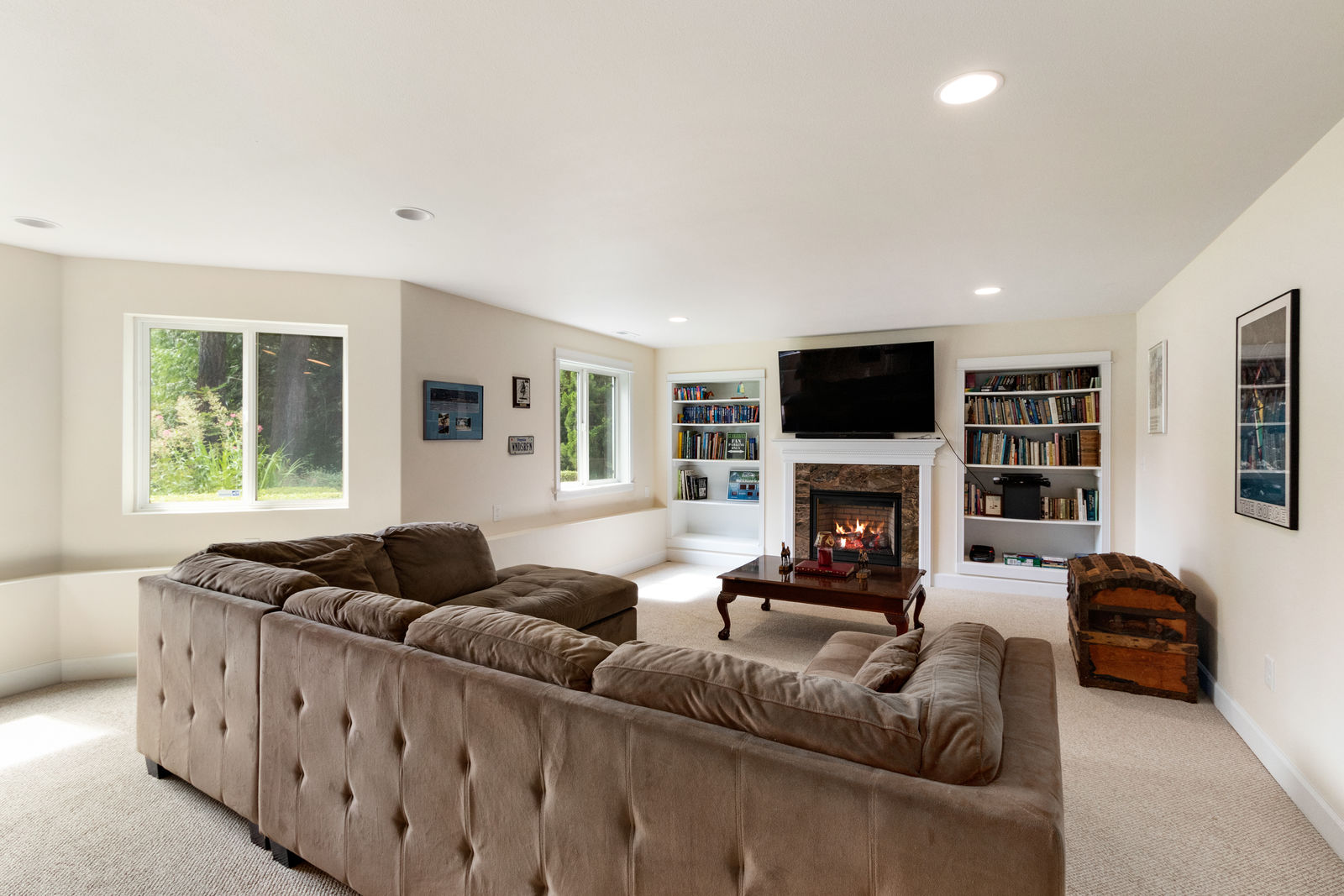 This property's outdoor amenities are just as impressive as its indoor offerings, and of the 8.3 acres that you have all to yourself, 1.5 acres of this space are conveniently cleared for your lawn and gardens. Natural beauty and captivating vistas await at every turn, and you have 4 decks to take in the photo-ready views from. Fruit trees, lovely landscaping, and a koi pond make up this idyllic scene—peace, privacy, and Pacific Northwest paradise all await!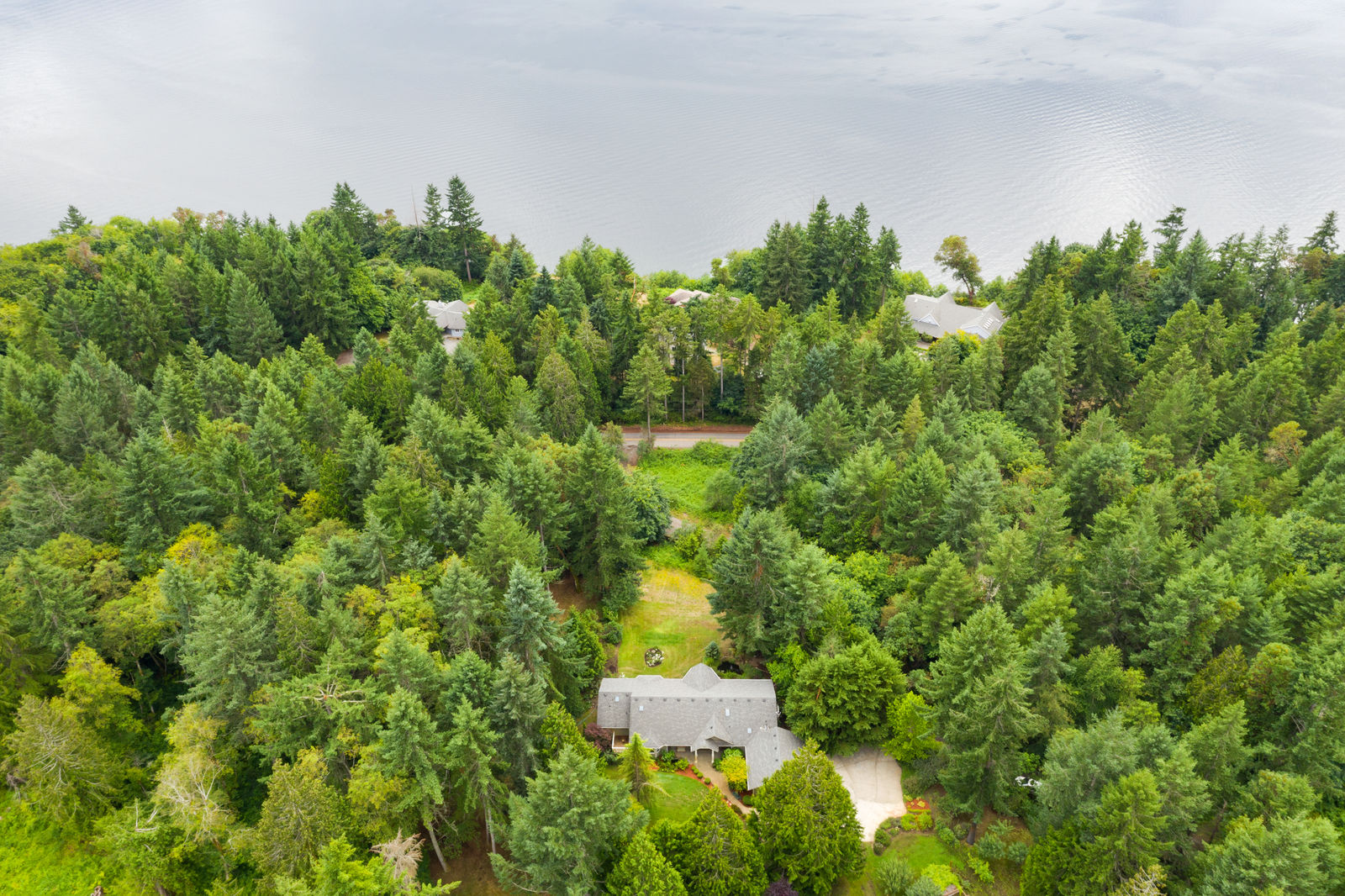 Living in Longbranch
At 18806 71st St Ct SW Longbranch, WA 98351, you're in a wonderfully secluded area that lets you escape from the hustle and bustle of city life. You're only 7 minutes from the Longbranch Marina, a definite perk for those who'd like a convenient place to moor a boat. This particular location is an absolute dream for outdoor enthusiasts—not only do you have easy access to boating and other water sports, but attractions like Joemma Beach State Park, Penrose Point State Park, and Haley State Park are all easily within reach. Highway 16 is a 30-minute drive away, and here you can access all of the larger city amenities of nearby Gig Harbor. 
Interested in learning more? Click here to view the full listing! You can also contact REALTOR® Sharon Chambers-Gordon online here or give her a call/text at (253) 970-4049.